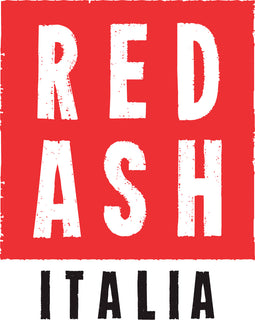 Colorado Tower, 303 Colorado St #200, Austin, TX 78701
Red Ash Grill was our first introduction to Chef John Carver, and over the past 8+ years, we have designed and re-designed for his team as fresh new styles have been needed. They are truly one of our favorite, and most enjoyable clients to work and collaborate with.
Of all the aprons we've ever made, this one is a company favorite. From the secret inset pockets and small Italian flag sewn into the upper facing, to the zig-zag style-lines decorated with a custom red multi-threaded jumbo stitch, it's also one of the more complex and involved aprons we make. The apron is finished with dark leather accents. cross-back straps, and nickel hardware. This a classic example of what custom means to us, and what sets us apart from other companies making similar products.
For the rest of their uniform, we source a charcoal chambray button-down shirt paired with a red necktie, dark blue jeans, and brown leather shoes the staff provide for themselves.
This look as a whole is a great example of how the apron can "BE" the uniform, and how slighly casual garments can be paired together for an upscale look that fits perfectly in a high-end/semi-industrial setting.
The cherry on top of this entire project is the simple and supple red leather check presenter that both speaks to their brand, and signifies the end of an amazingly well spent evening at one of Austin's most memorable downtown upscale restaurants.